These easy DIY fairy gardens are so easy to make and the perfect way to spend a magical afternoon at home with your kids!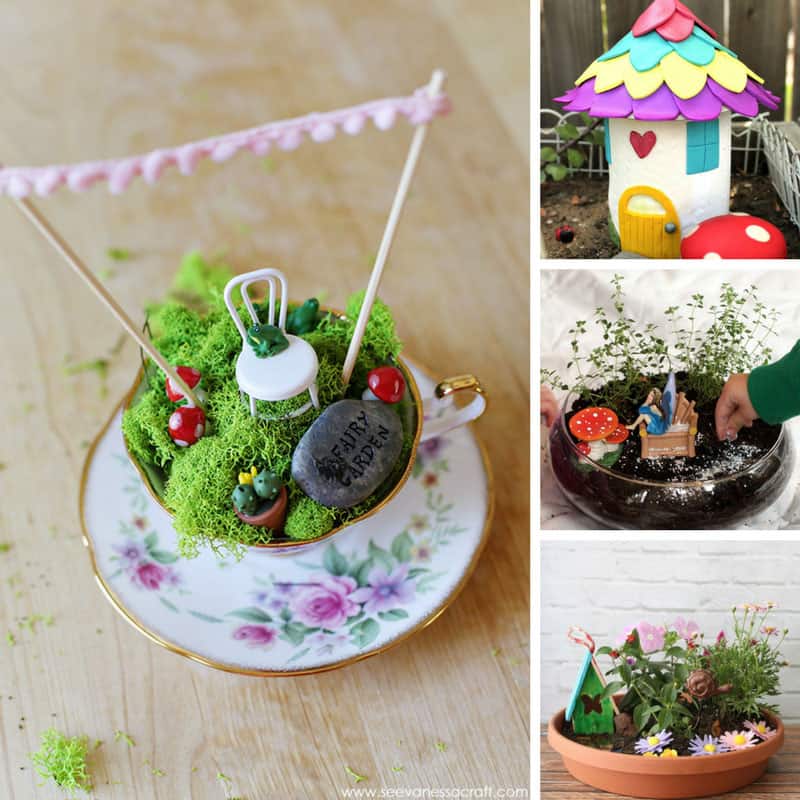 Today we've been looking at all kinds of wonderful ways to make a fairy garden with your kids. From teeny teacup fairy gardens to huge bird bath gardens there are ideas of all shapes and sizes here to inspire you!
Don't forget to scroll all the way to the end so you don't miss any of the fabulous ideas, and be sure to pin your favourites as you go so you can find them again later!
Related Posts:
How to make a fairy garden with your kids

12. A vintage teacup makes the PERFECT garden for a fairy!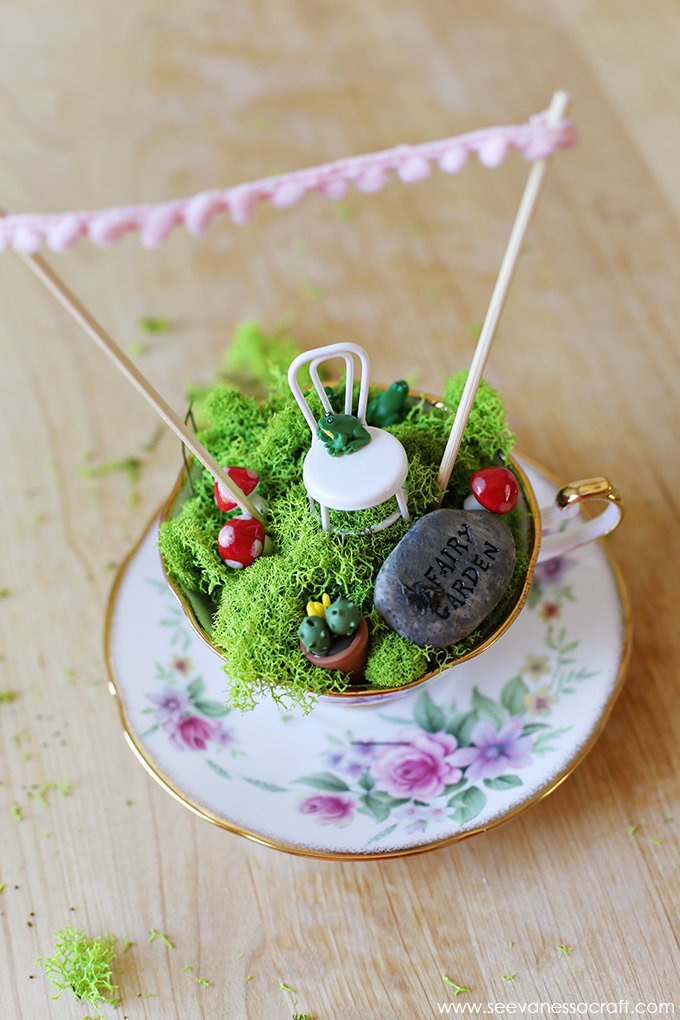 11. A large dish makes the perfect container for a fairy garden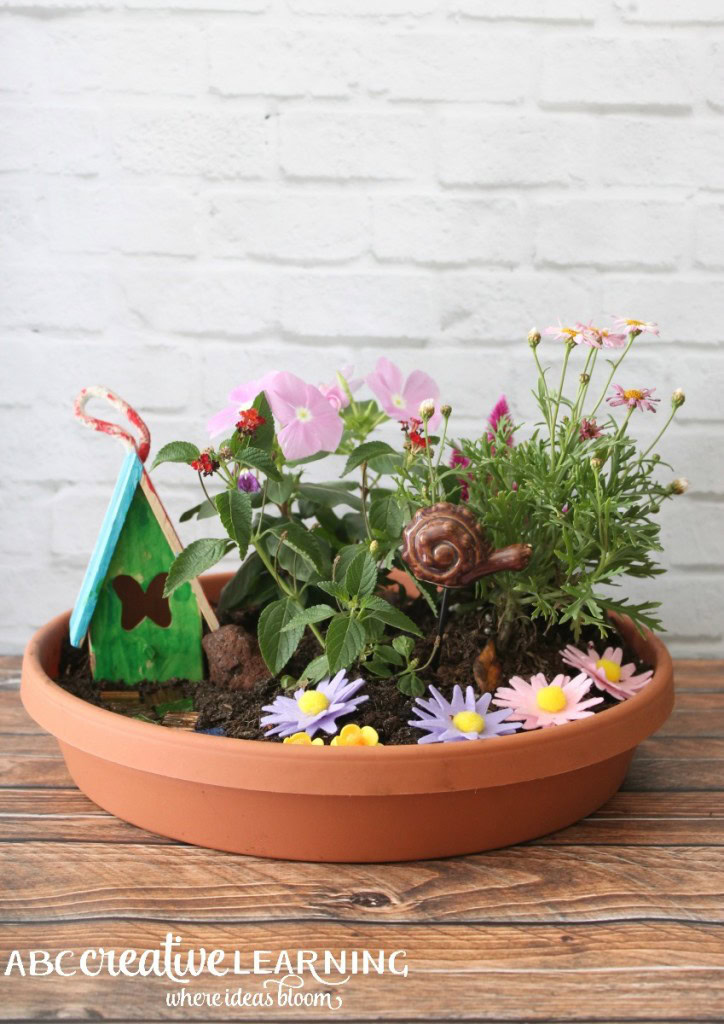 81 fairy garden accessories
 18 mini toadstools
 Fairy wishing well and bird bath
 We believe in fairies sign
10. Turn a wooden bird house into a fairy house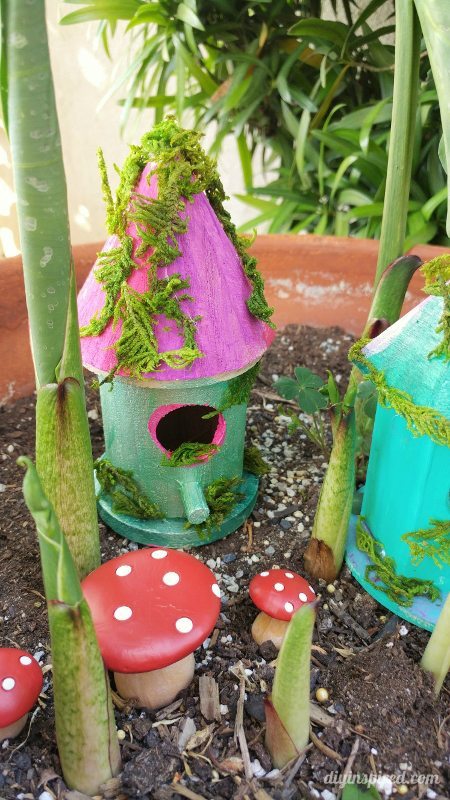 9. Copious amounts of glitter add sparkle to your fairy garden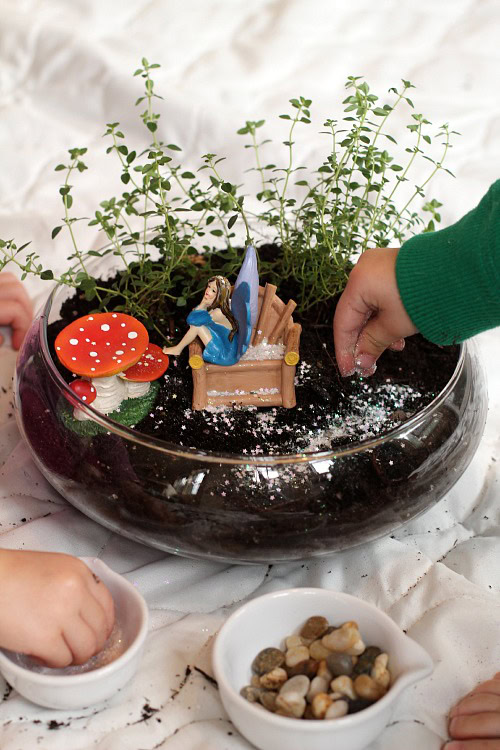 8. Make a container fairy garden in an old bird bath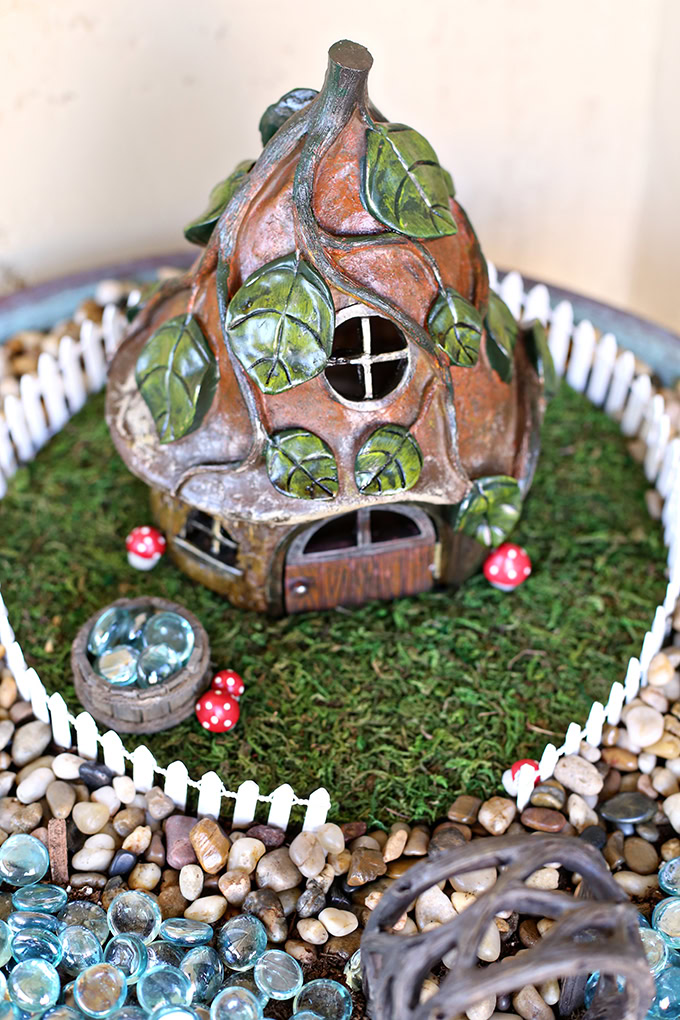 7. A fairy garden packs a literacy punch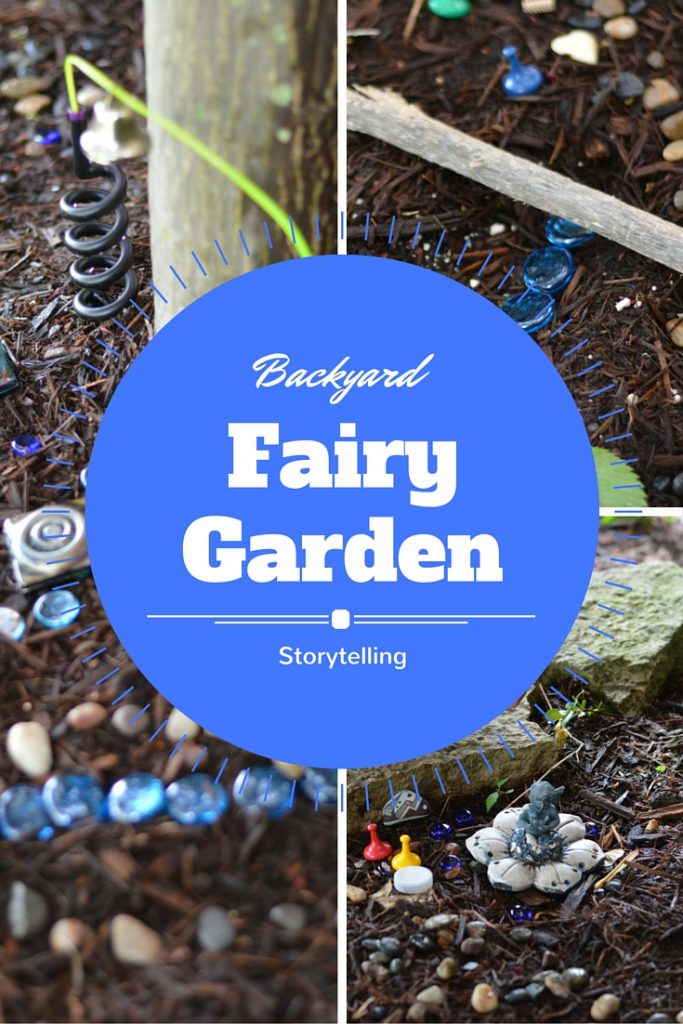 Fairies with a swing and bench
 Garden fairy
 Fairy with her woodland friends
 Fairy sitting on a frog
6. Build a fairy garden that can change as your child plays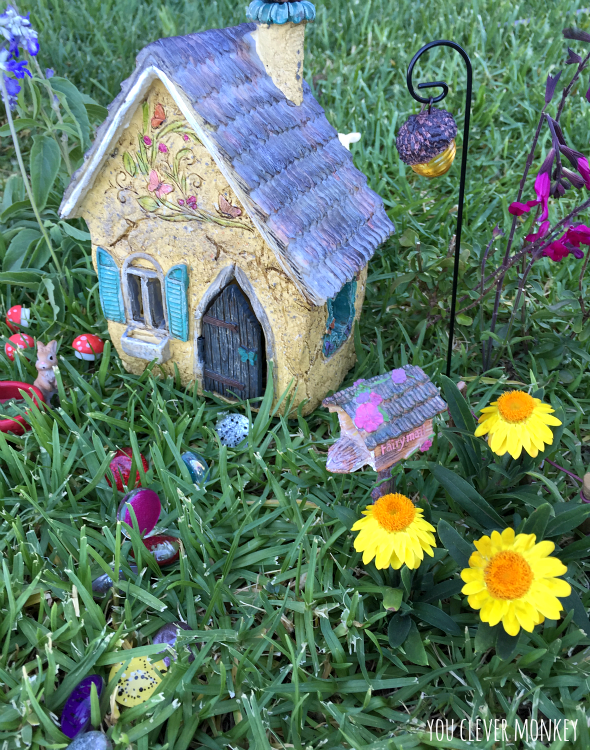 5. The vibrant shimmering colours of polymer clay are perfect for fairy houses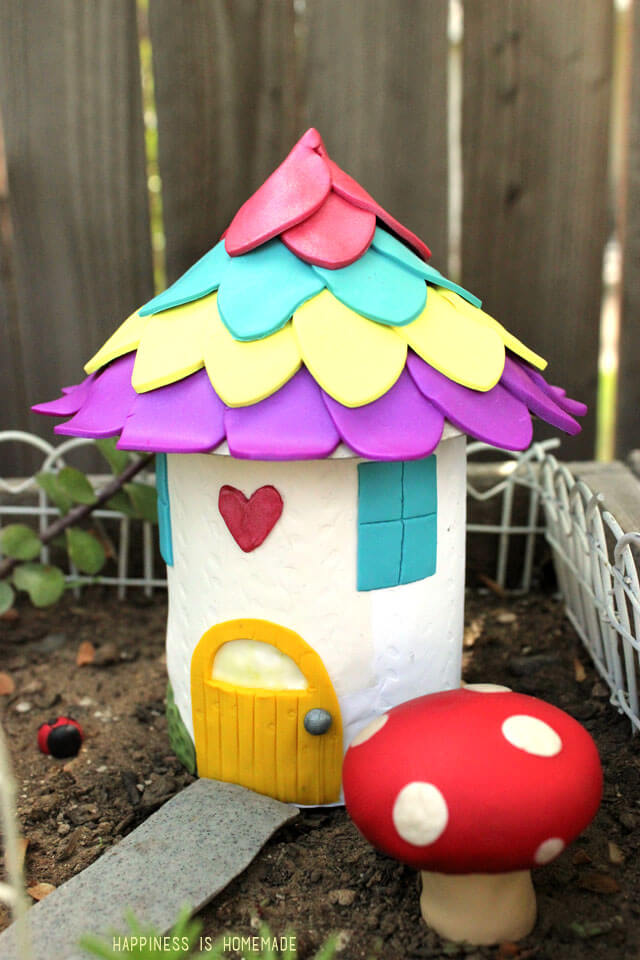 4. The magic of a fairy garden lies in the teeny details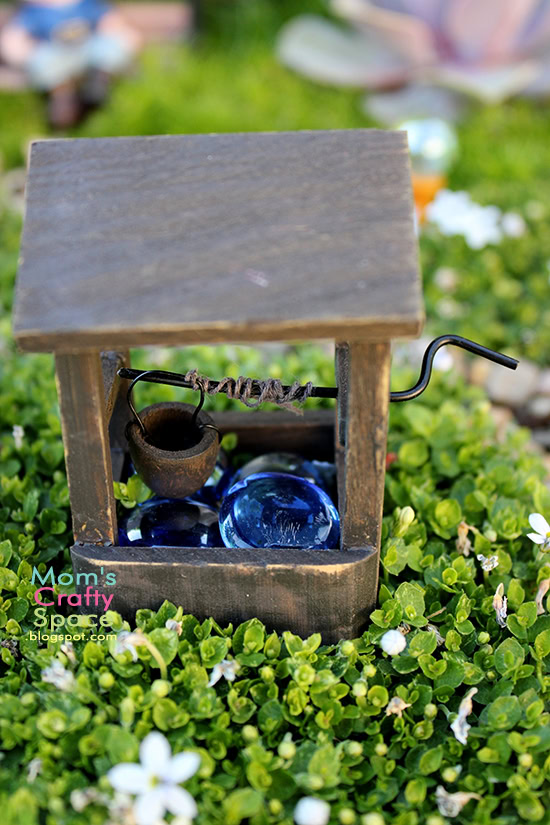 3. Fairy gardens help build a child's imagination
 Fairy Cottage
 Fairy Treehouse
 Fairy garden house
 Fairy mushroom house
2. Fairy gardens are a great way to teach children how to look after plants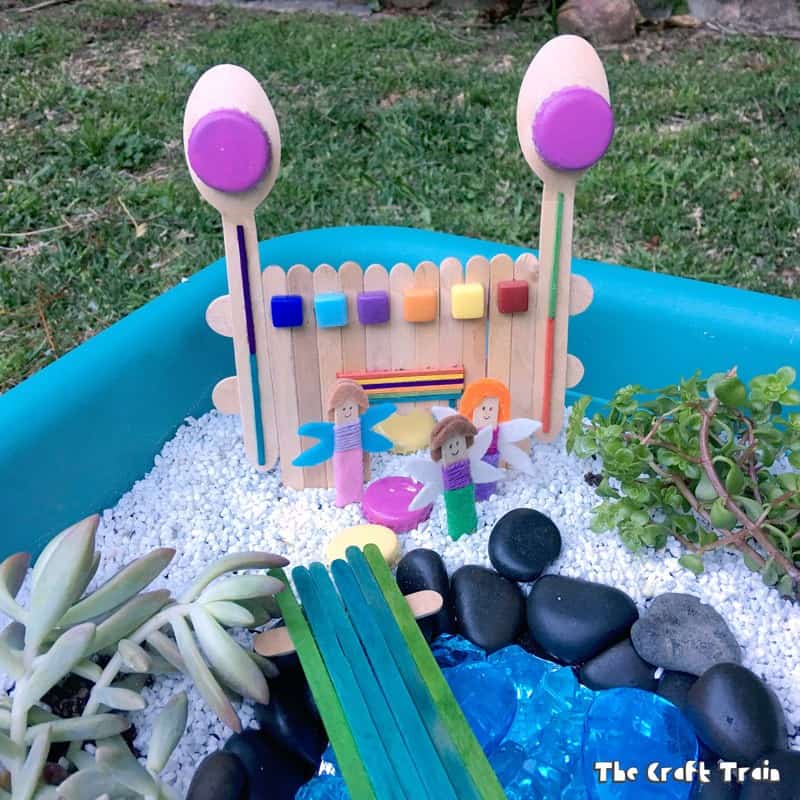 1. A fairy garden is a never ending project for kids in the summer
Related Posts:

Pin these ideas!
Hit the button to save these ideas for later.
Don't forget to
follow us on Pinterest
for more great stuff!
&
---